December 30, 2020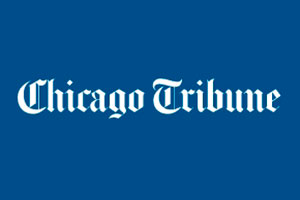 By SUZANNE BAKER, NAPERVILLE SUN
A Naperville-based bioscience laboratory could help address the backlog of COVID-19 testing across the country and eventually assist the United States in more quickly confronting a future virulent pandemic.
Radiance Diagnostics on the city's northeast side is partnering with Associated Universities Inc., or AUI, a national nonprofit that facilitates scientific breakthroughs, to develop a local rapid COVID-19 testing process that can be replicated regionally across the United States.
"Radiance currently offers a variety of COVID testing, which screen for the presence of a virus or specific proteins unique to the coronavirus," said Sivakumar Ramu, president of Radiance Diagnostics.
"We look forward to AUI's assistance in obtaining funding required to expand our testing platform to include the newly developed saliva rapid-test procedure and to train technicians to administer such tests nationwide," he said.
Seeing the demand for fast and accurate results, Ramu said he and his wife, Manjot Kaur, began COVID-19 testing in July, initially processing a sample test every week or so. By October they were doing a couple of hundred tests a week, he said.
Realizing they no longer could do it all themselves, Ramu said, they added additional personnel to collect and process samples.
The plan for 2021 was to shift the bulk of Radiance's COVID-19 testing to saliva-based samples because the turnaround time is much quicker than testing via a polymerase chain reaction or PCR.
Previously, depending on the volume of samples, a PCR test — a slow and complex molecular scan that looks for the genetic material of coronavirus in samples — can take as little as six hours to produce results.
However, because there's a backlog in PCR test processing in some parts of the state, it can take several days before an Illinois resident will learn the results, Ramu said.
Rapid tests only need 20 to 30 minutes to process so it's perfect for travelers who need to meet state or country restrictions, students and staff heading back into a classroom for live instruction, or companies that want employees to return to the workplace, he said.
To make the transition, Radiance would need additional equipment and personnel. Ramu said he and his wife started Radiance Biosciences & Consultancy in 2015 with a focus on infertility. They created a biomarker to identify the most viable embryo to increase the pregnancy success rate for couples undergoing in vitro fertilization.
It was the Naperville community that enabled the Lisle couple to get Radiance off the ground, Ramu said. He received his business training through NaperLaunch at the Naperville Public Library, and the Feed the Seed Foundation, which works with NaperLaunch, provided a business startup grant, he said.
Latest Articles &amp Publications:
---
---
---
Covid-19 Testing Services
We Offer
---
---